The Vinmar Solutions Dental Student Teaching Models Series
If you feeling mediocre as a dental student? The Vinmar Solutions Dental Student Teaching Models Series will give you the confidence you need to be successful in dental school. If you don't remember the prep techniques or procedures in Restorative Dentistry or Fixed Prosthodontics on your dental work assignments?

Don't worry!

No need to plug in your laptop and scroll up and down to find the procedures. Do it the conventional way by using the Vinmar Solutions Dental Student Teaching Models with Evaluation Cards. The Vinmar Solutions Dental Student Teaching Models Series are manufactured by us. Our teaching models are made from ResinRock and Die Stone. ResinRock, a new, resin fortified die stone produces models of the highest quality. Die Stone is a Type IV die stone with consistent expansion and ideal for making master models.

The grade sheets are laminated. The laminates protect sheets from abrasion, spills, heat and everyday wear and tear. You can also mark on them with a felt pen and clean them with a cloth and isopropyl alcohol. (You can also use a Q-tip and isopropyl alcohol as well).

Here are the seven goals we expect to achieve with our dental teaching models and evaluation sheets?
Focusing on what most dental students want to achieve in their work.

Help the dental student concentrate on their strengths and weaknesses in regards to eye-hand coordination.

Avoid over-commenting or "picking apart" students' work.

Our teaching models and evaluation sheets are

not to replace

grading policies, standards, and criteria to teaching dental students in your courses or dental schools. Its only to build self-confidence in the dental student.

To encourage the dental students and graders to share grading concerns and questions with each other in regards to the dental students' performance.

The strategy is to have our teaching models help the students in their Pre-clinical lab teaching experiences . (The strategy is to put the emphasis on the evaluative, rather than the teaching and function of grading).

Have dental students grade each other's lab work at the same time in the same place so they can compare their grades on certain sections and arrive at a consensus.

The models are available to any dental student or pre dental student who wishes to achieve their goals.

The teaching models come in three series.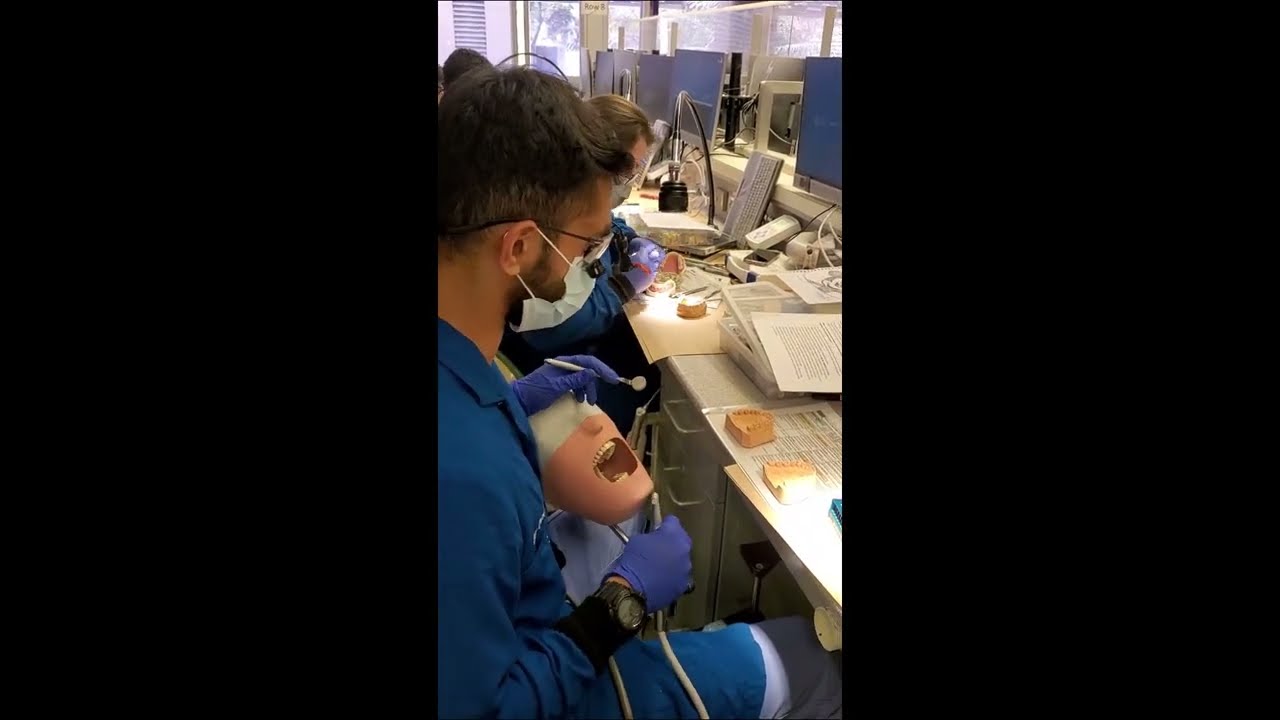 How to use the evaluation sheets and dental study models step by step?
(Please use a fine felt tip pen to write with only. Clean sheet with isopropyl alcohol).



Write your first and last name and date.

Write down the tooth number and preparation.

Turn over the sheet to Card 2 side and fill out the school's name and property of.

Fill out Goal Time, Restoration Prep Tooth#, Tooth number or numbers and Procedure#.

Read the instructions carefully on Card 2 side. Feel free to use the dental study teaching models to evaluate your work. Use dental loupes and hand instruments if necessary to examine the cavities preparations and full crown preparations.

After writing your completion time, circle one of the Emojis in your Self-Confidence Rating Box. Please be honest with your feelings. (This Box is used to rate your confidence).

Consult with your mentor or instructor to make necessary corrections in evaluating your work. Bring your study models with you. This can help you in the evaluation as well. (Please attach Dental Study Models to your Evaluation sheets).

Together with the evaluator use Card 2 to check or circle the areas that needs correcting. Return to your workstation and make the necessary corrections.

After your second evaluation. Turn over the sheet to Card 1. The Evaluator must fill out his or her name and read carefully the Evaluation Score Chart located on the right-hand corner of the card before giving the scores. The evaluator can use the Study Models to make it easier for the proper score. (The Evaluator could be a pre-clinical lab instructor, dentist or a trusted dental student).

You can use the laminated worksheets over and over again by cleaning it with isopropyl alcohol and a soft cloth or a Q-tip.

Make sure that you take care of your Study Dental Models and put them in a proper and safe place and they will last for quite some time.